TIANJIN REVISIONED

Project on an urban development in Eastern China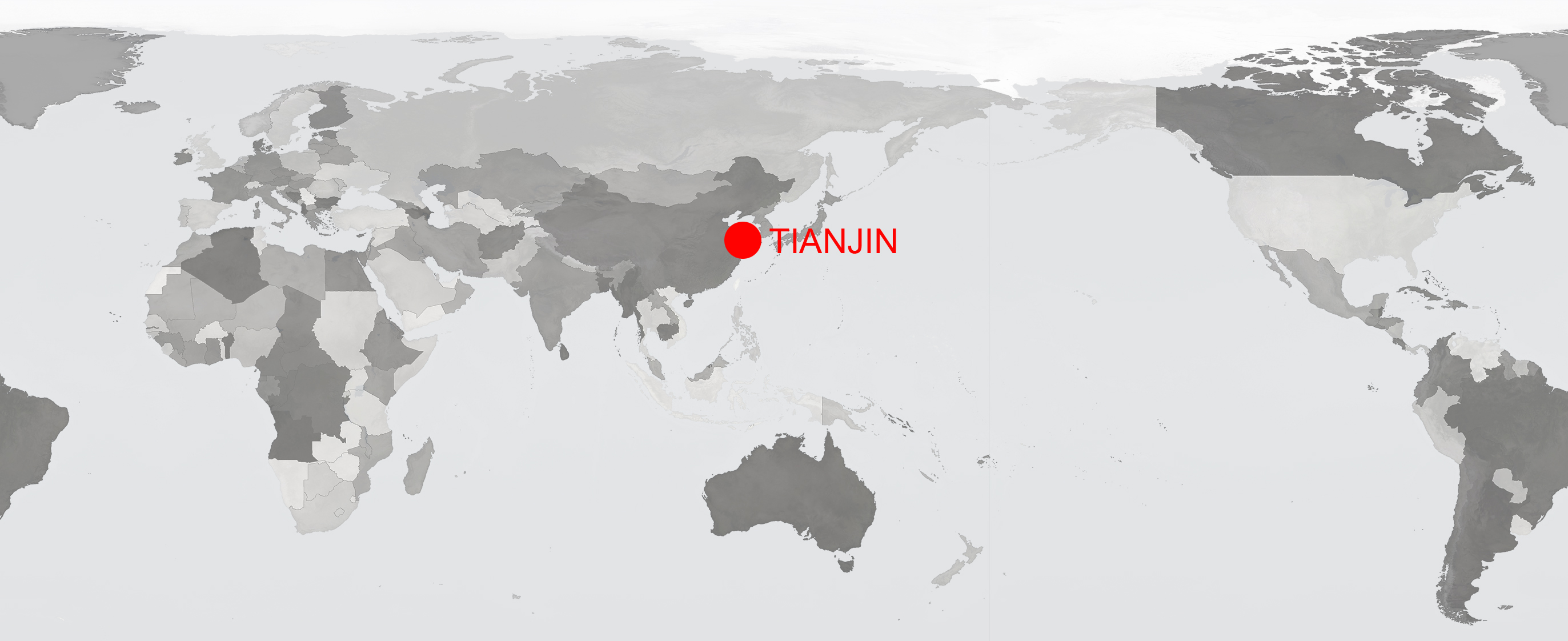 Followed by a site study trip, project expands on a vision for a new district in the city of Tianjin, located in the center of the economic area around Bohai Bay. Not only it is the fourth largest city in terms of the population but the biggest port city in northern China. Despite its central location within Tianjin boundaries, half demolished development area with its bad sanitary conditions, lack of connectivity and public spaces is unable to function as a real city center. Hence regeneration strategy proposed in a project "Tianjin revisioned" aims to address this challenge.
Urban principles developed for a sustainable approach towards design include: protecting the cultural legacy, broadening existing communities, introducing new on-site creative economy, installing local transportation system, implementing new public space typology, connecting to surrounding neighborhoods.



The local electrical bus line is proposed to connect southern and northern sides. South-eastern part, the former hutong area, gets pedestrian laneways cutting through the mixed use and residential fabrics. This allows for more intimate ways of navigating . The laneways are punctuated by encounters of courtyards and pocket parks. Additionally, first floors of the new residential buildings are represented by the commercial zones exploiting the spatial layout of hutong streets, allowing an easy navigation through the blocks.






Furthermore, the historical layer of the hutong is translated in new development through the materiality of surfaces. It gets achieved by transferring the footprint of the demolished buildings into courtyards of the new development with pavement and vegetation.




Aiming to cope with existing and future environmental threats of the site such as flood and excessive air pollution several methods are to be engaged in the project. Bioswales along the lanes, permeable surface parking lots and rain gardens and roof gardens will reduce the risk of water excess. Moreover, application of smaller scale strategies will also resist the stormwater abundance. Water storage tanks are to be integrated into walls as the panels. Not only they will infiltrate and provide for the everyday domestic use: car wash, sanitary purposes, gardening, but will bring a unique look into the district.
Last but not least, on-site water recycling plants are to be integrated into the urban farms' buildings installed along the canal.