Mythology is a series of scarf collections, each dedicated to a different myth.


The Beauty Myth collection explores notions of beauty—from the ancient world to our contemporary age.

OVID

Inspired by the Roman poet Ovid's lesser known text, Cosmetics for the Female Face, this scarf depicts the ingredients of a 2000-year-old moisturising face mask recipe. Honey, eggs, hartshorn, tree resin, narcissus bulb, and pea flower are arranged as a modern still life.


DAPHNE
The beautiful naiad of Greek myth, Daphne, escaped Apollo's unwanted pursuit when her father the river god turned her into a laurel tree. This scarf is inspired by her transformation as a metaphor for changing standards of beauty throughout history. In this vision of Daphne, her features are almost floating, their position uncertain, as if they could be altered to satisfy any taste or ideal.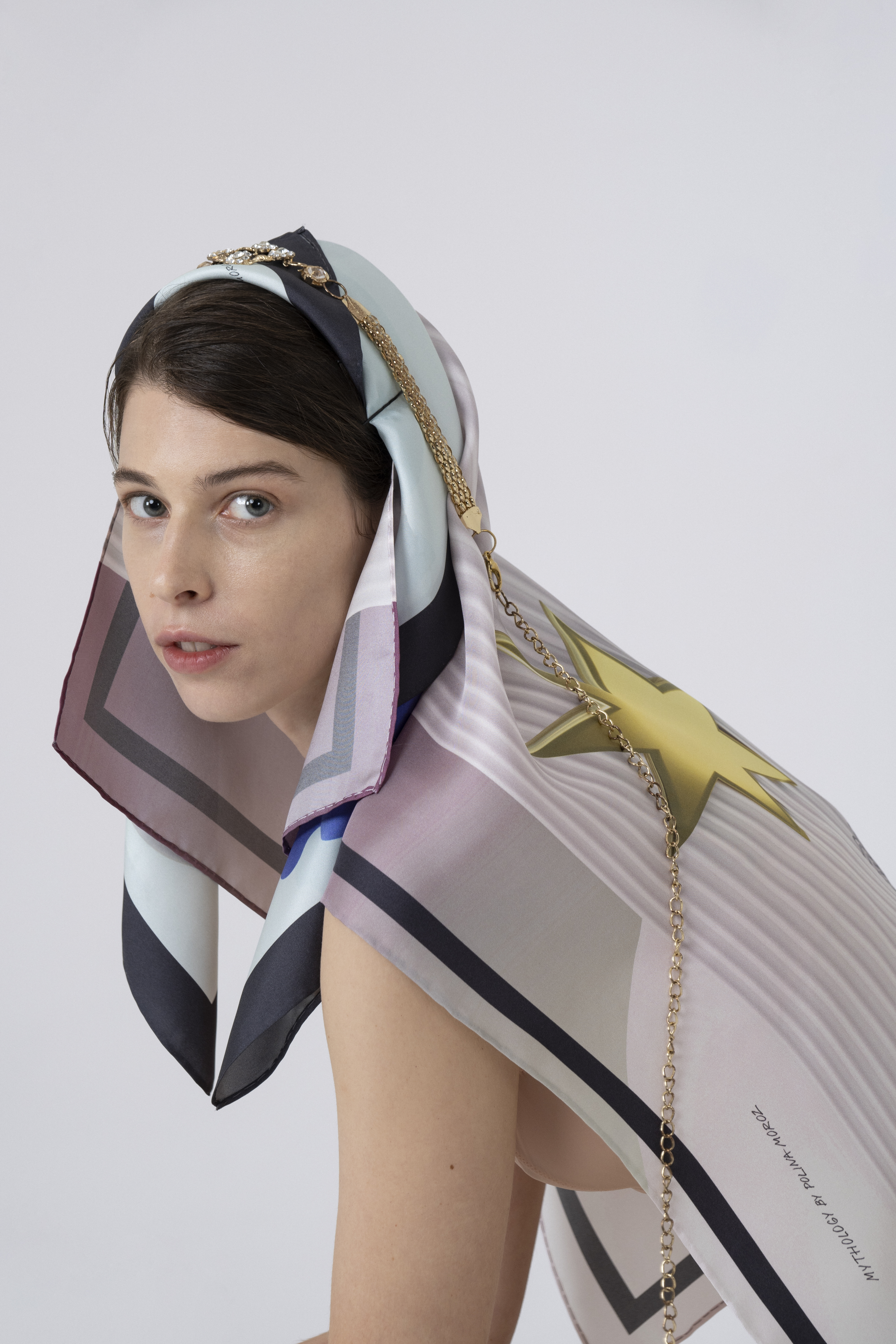 MELISANDE
Inspired by
Pelléas and Mélisande
, the 1893 play by Maurice Maeterlinck, this scarf reimagines Melisande's hairstyle as if she were alive today. In Maeterlinck's play, Pelleas' forbidden love for Melisande is revealed through his adoration of her long locks. Before the final act, the two lovers are reunited to watch stars falling from the sky.
Styling Venya Brykalin, Photography Lesha Berezovskiy, MU Yulya Zalesskaya
Shipping
|
Terms of Use
|
Privacy Policy